Teaching Schedule             Class Descriptions
Michael Dupille has been teaching art in various capacities since 1975. As a developer of many of the working methods in the kilnformed glass movement, Michael has taught workshops in Mexico and from Ottawa, Canada to Homer, Alaska and numerous locations in the contiguous United States, He also teaches from his home studio in Seattle, WA.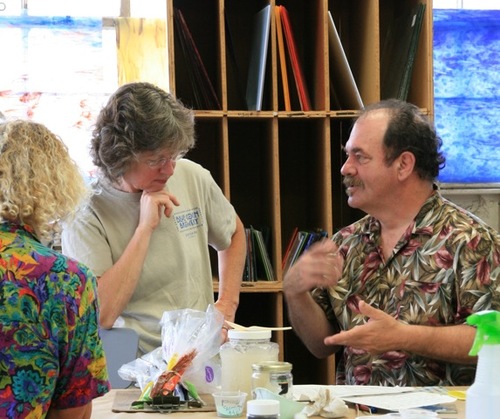 Michael has been teaching kilnformed glass since the late 1980s, and began working with glass in the 1970s as a glassblower. He offers classes for all skill levels. Subjects include Fritography, Kiln cast glass, and other specialty techniques such as Scratch n' Frit, Tranchant du Verre (pallete knife glass), and Working with Organic Shapes.
See descriptions and images below for more details.
Michael creates a comfortable and fun learning environment that is supportive and encouraging of all skill levels. If you are interested in taking a workshop, or hosting a workshop within your local glass community, please e-mail me@michaeldupille.com for details.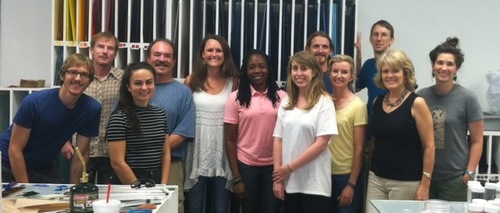 Although each workshop has a focus on a particular technique, I always devote a portion of the class to gaining a more concrete understanding on the fundamentals of kiln formed glass.
Nothing is more gratifying for me as an instructor than to see former students succeed with their own work. I also do individual workshops and project consultation.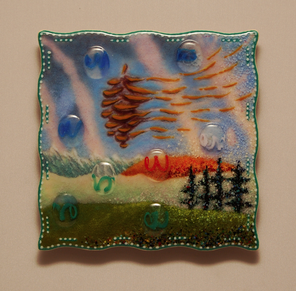 Aside from group classes, I am frequently asked about private workshops and will be happy to set one up for you if interested. E-mail me if that is something you'd like to do – me@michaeldupille.com.

back to top
2018 Teaching Schedule
April 4 – 7
Glass Craft and Bead Expo
Las Vegas, NV
4 days – 4 classes
Wed 4/4 Fritography With a Twist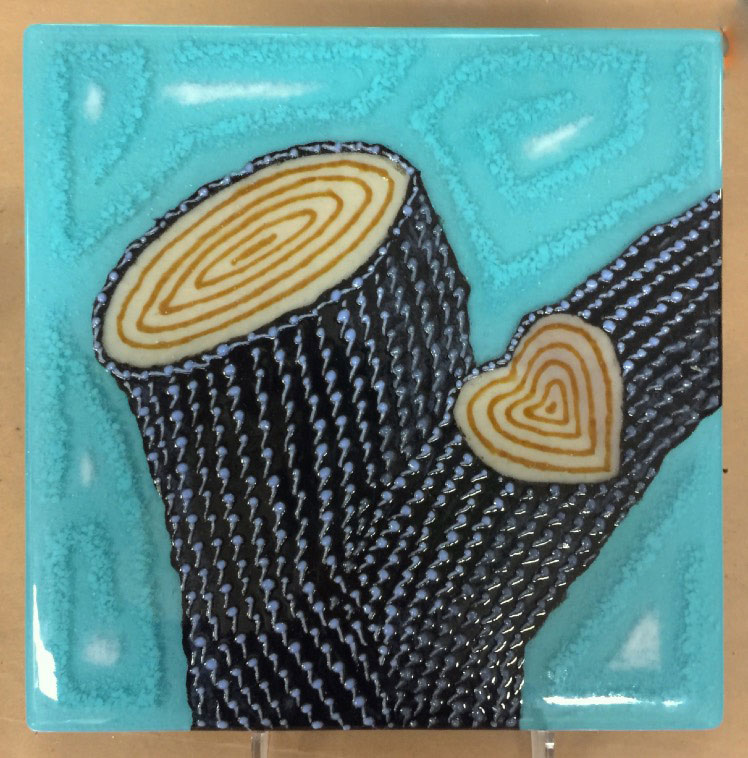 Since the late 1980's Michael has worked extensively with glass, having developed and refined a technique for "painting with glass" using crushed glass in combination with kiln-fired methods called Fritography. Michael is recoginzed as a pioneer in the field of kiln-formed glass. We'll briefly review the concepts and methods of Beginning Fritography™, then explore some new techniques and working methods that will bring your work to a whole new level of fun and sophistication. We'll focus on creating unusual shapes, surface treatments, firing schedules and cover mural making techniques. We will also be using different frit sizes for amazing effects with single and multiple firings. Michael has a few new things he'd like to share as well… never a dull moment in the glass lab!
Thu 4/5 Watercolor Effect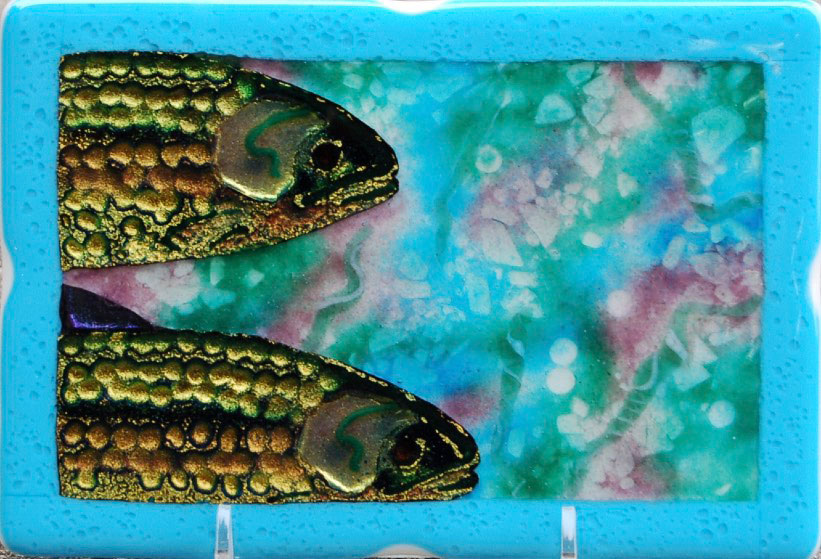 This class is so fun… and the finished piece has a unique, seductive presence… I'll show you a bunch of specialized fusing techniques that demonstrate the qualities of glass as an image through the lens of "watercoloring". These pieces have great depth, color and nuance. I will also teach you how to use dichroic alterations to add a unique quality to the work.
All levels welcome. Materials fee: $45
Fri 4/6 Looking up: Vitreous Skies
The master of frit shares this process of working color combinations and other techniques create the perfect big sky. Sunsets, clouds, weather, night and day – I'll share what you need to know to get what you want. I will share the theory of impressionism which is at the root of this process, in conjunction with practices on color choices, mixing and developing exciting color palettes to use in your own work.
All levels welcome. Materials fee: $40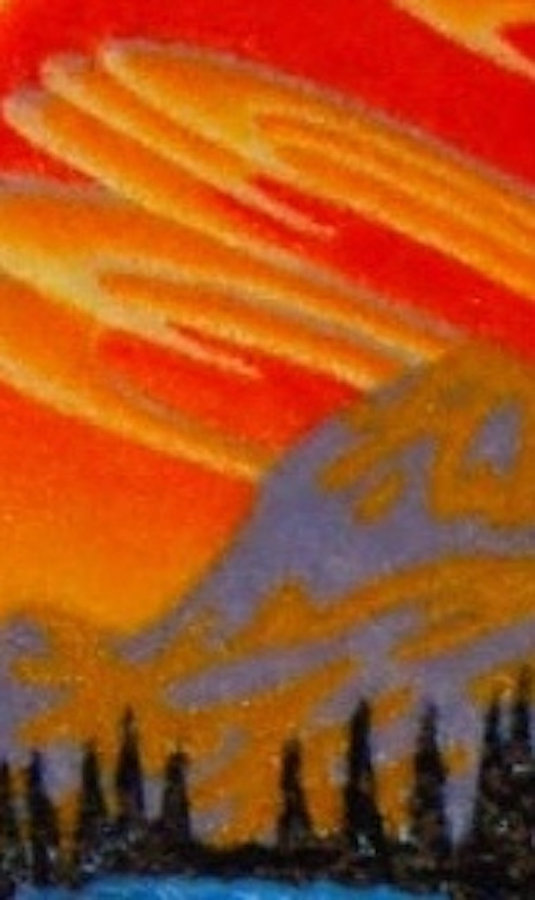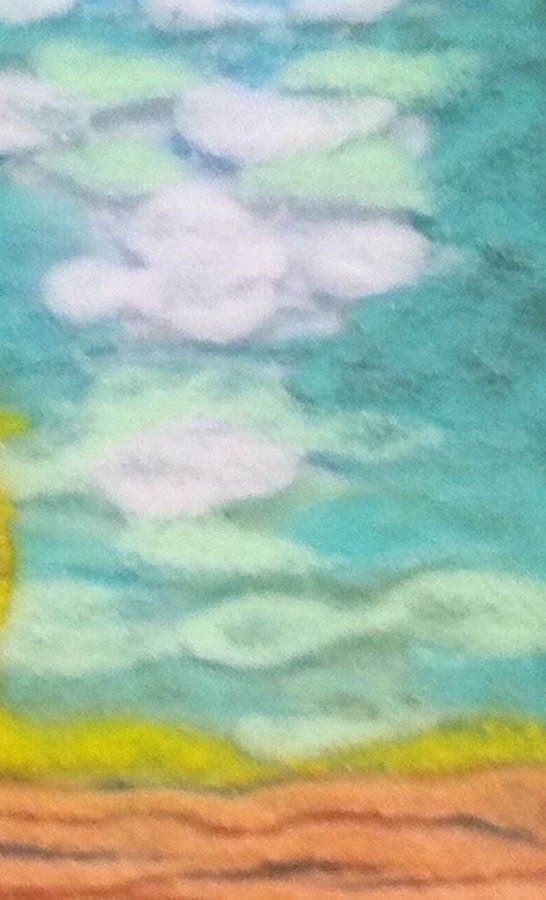 Sat 4/7 Palette Knife Glass (Tranchant du Verre)
Probably the most expressive way to work with kiln-formed glass. It can look like a Renoir or Van Gogh! This technique can be full fused or texture fused depending on the desired finished effect. I'll show you how to do both (or maybe you combine them).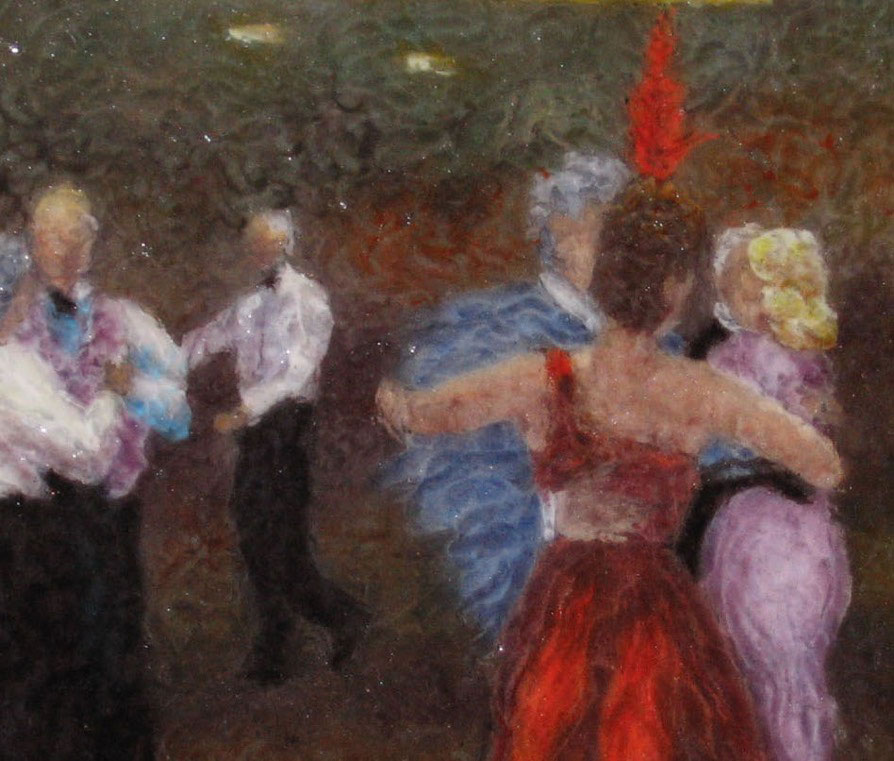 Using additional fusing processes will enhance the work. I have been working with this process for 18 years and it continues to surprise and enlighten me.
All levels welcome. Materials fee: $40
Added Event:
Friday Evening – Lecture & Slide Show
Working Big: Art, Emotion and Engineering
An Evening with Michael Dupille
Limited seating
Glass Craft and Bead Expo
Las Vegas, NV
www.glasscraftexpo.com
Seattle-based glass artist Michael Dupille is internationally renowned as a fused glass pioneer. He has created over 20 large scale public and private commissions during his 30+ year career. Join him as he shares the experiences, methods, and thoughts about this specialized way of working. A must for anyone contemplating public art… A great opportunity to widen your horizon. "Nothing is impossible – it just takes a little longer." (Seasonal Prism installation, Blue Ribbon Livin')
Limited seating – register at the Registration Desk. $35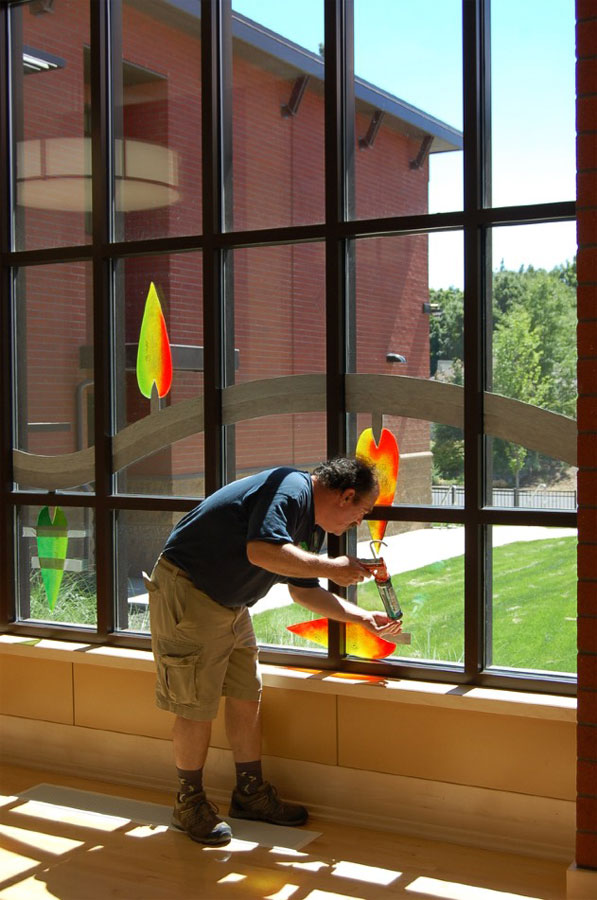 ---
April 27 – 29
Glass Underground
3 day workshop
Fritography with a Twist and The Watercolor Effect
732-384-7504
theglassunderground@gmail.com
---
2018 Home Studio Experience workshops…
May 18 – 21
or
June 8 – 11
Class size limit 6!
It's the time for a new theme for my 2018 Home Studio Experience workshops.
Enjoy 4 fabulous days of kiln-formed glass fun at my home studio in beautiful West Seattle, Washington!
I've had a lot of requests for a casting intensive… and so it goes! In the Cast and Blast workshop we'll cover various methods of kiln casting including model pepration, investment methods and materials, pattern making and display. We will utilize a myriad of techniques in this exciting 4 day intensive workshop.
The small group environment makes for ample one on one time.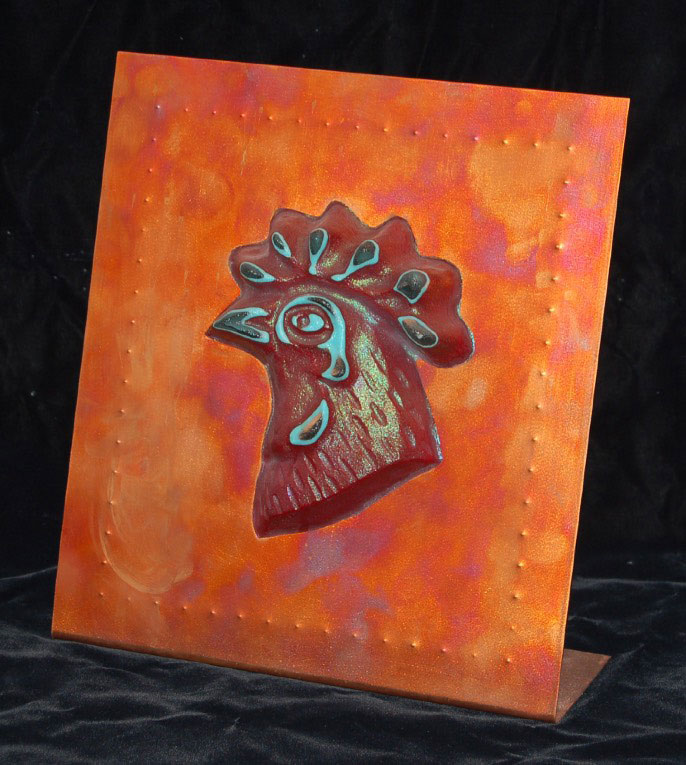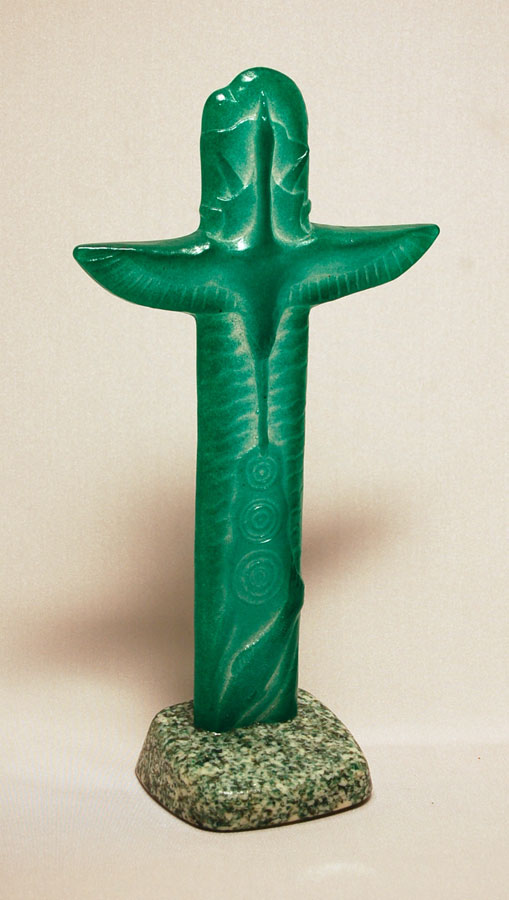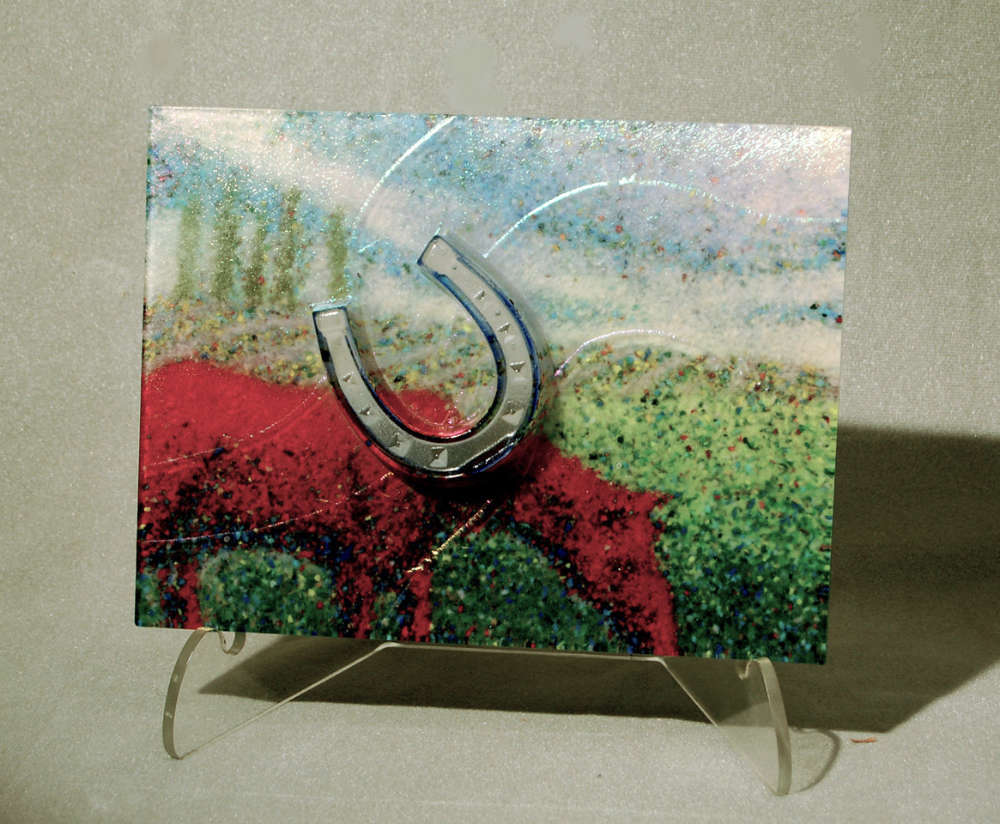 Seattle is a beautiful place and I'd love to share it with you.
E-mail me@michaeldupille.com for pricing, availability and accommodation info, or call me at 206-818-0534.
"I went from being a crafter to being an artist after taking Michael's Studio workshop. The work went from a few dollar-type pieces to a minimum of $1000…"
– Linda K, Sacremento, CA
---
Private Workshop?
Send me a note if you'd like your own private workshop custom tailored to your needs!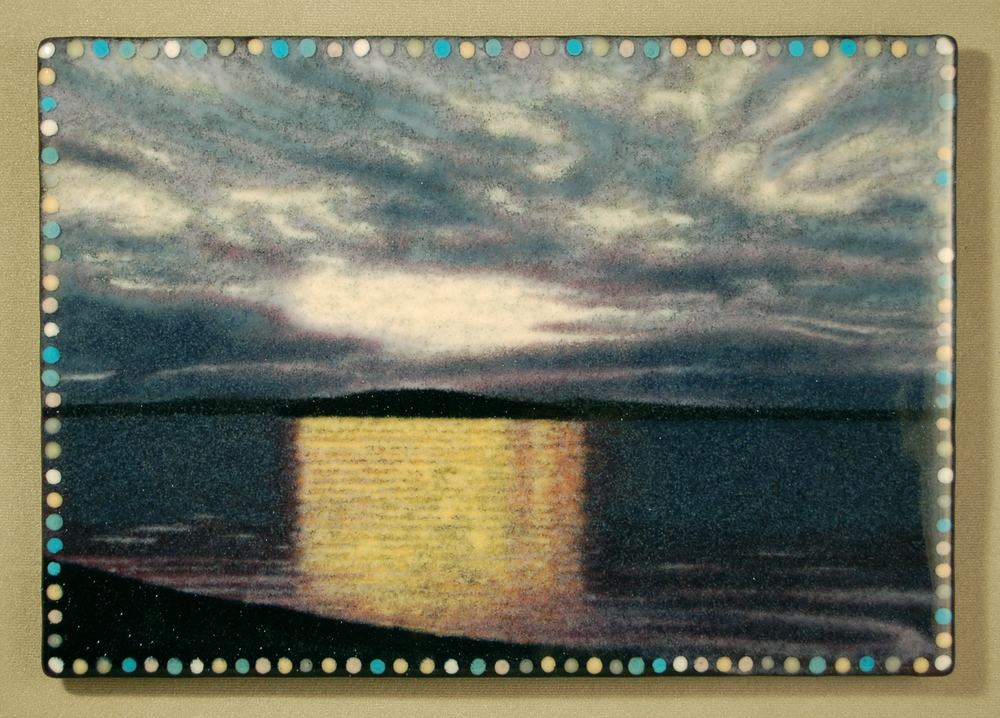 Class Descriptions
Fritography
The painterly use of crushed glass frits and powders has opened up a whole new world of artistic imagery. Anything is possible when working with small particle of glass from tight, photo-realism to loose impressionism. Working in the panel format, you will learn how to control color density, shading, soft and hard edge lines and some unique specialty looks. This class will focus on the principles of multiple firing to create a rich, vibrant panel piece. There will be enough studio time to experiment with some technique pieces to assure a greater understanding of the process and how to create a palette. Just imagine how you can expand these techniques to creating unbelievable wall pieces, tiles and continuous murals.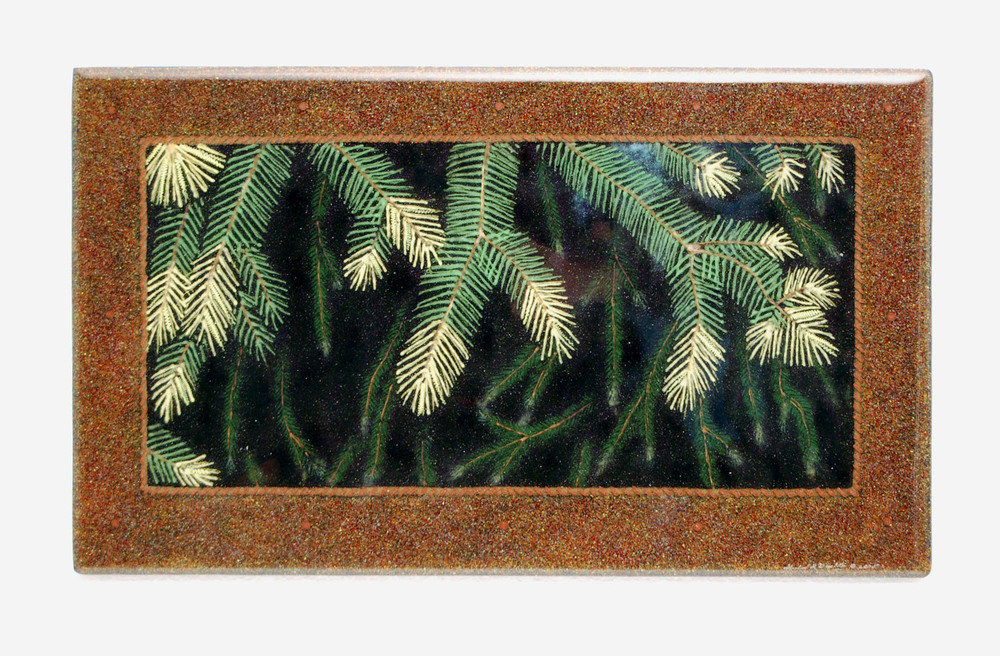 When the Frit Hits the Fan
This workshop covers a variety of different techniques and processes, and is less focused on imagery. However, many of the things taught here may be utilized in creating them, including multiple firing. We'll cover the basic practices of Fritography, combining them with unusual shapes, and use a variety of dam methods.
There are several other ways of working with frit we'll explore as well, including making "Frit Sticks", "Vitrios", and a new process called "Scratch and Frit". I think you'll find these to be useful and fun to do!..and that's a tough combo to beat!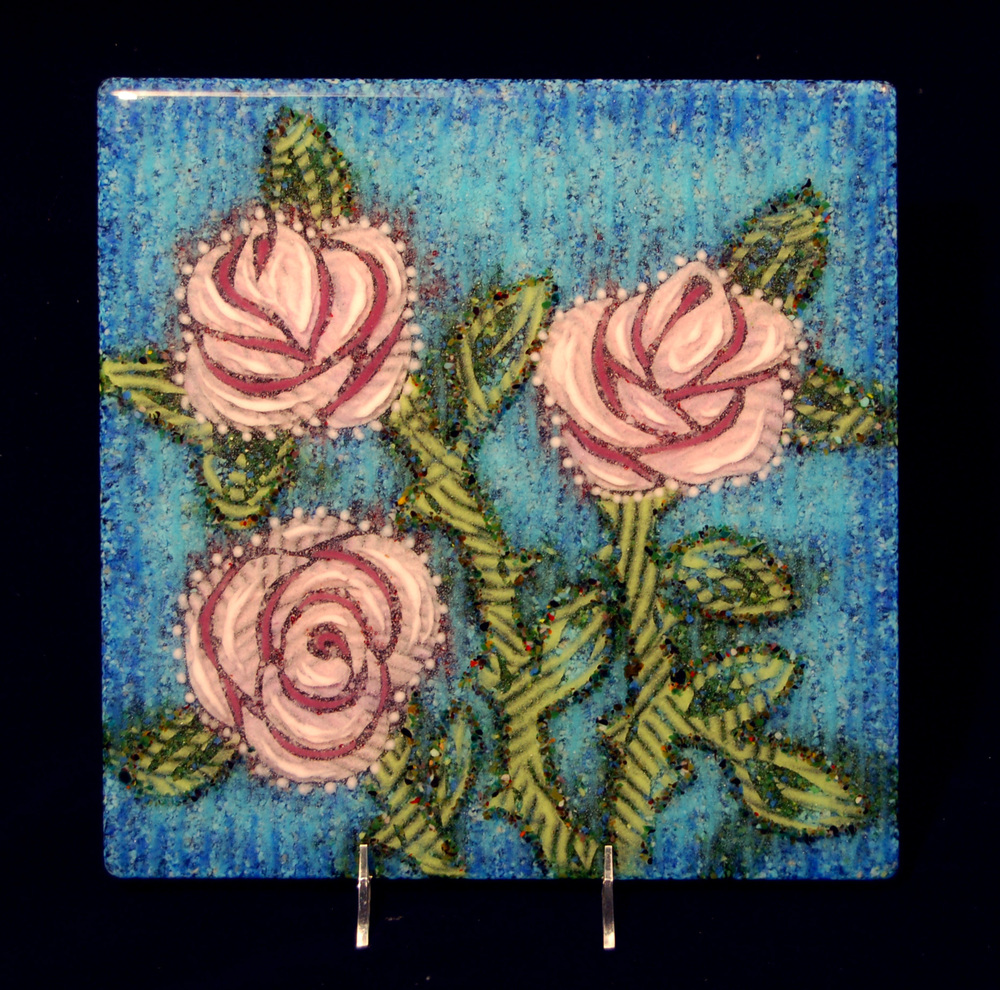 Tranchant du Verre (palette knife glass)
The English translation from French roughly means "the knife edge of glass". This unique process is based on traditional palette knife painting using oils or acrylics.
By using powdered glass with a suspension medium, in this case CMC, similar effects can be created with this technique. These can be altered, added to and embellished using all of what we have in our world of kiln formed glass techniques and processes. The possibilities are unlimited.
Multiple firing using this method gives dimension and richness, depth and vitality to the finished work. This is a really quick, fun and expressive process to create imagery with glass in ways that were previously in the realm of traditional painting mediums for canvas.